What is the Inherited Neuropathies Consortium (INC)?
The Inherited Neuropathies Consortium (INC) is an integrated group of academic medical centers, patient support organizations, and clinical research resources dedicated to conducting clinical research in different forms of CMT and improving the care of patients. Funded by the National Institutes of Health (NIH), the INC is part of the Rare Diseases Clinical Research Network. 
The operations of the INC are directed from the University of Iowa and the primary INC Study Sites include University of Pennsylvania (Philadelphia, PA), Children's Hospital of Philadelphia (PA), University of Rochester (Rochester, NY), National Hospital of Neurology and Neurosurgery (Queens Square, London, UK), and Dubowitz Neuromuscular Centre (Queens Square, London, UK). 
The INC will establish a large longitudinal cohort of patients with CMT. We expect to enroll 3000 people over the next five years into one of the INC sites with different forms of CMT. It is expected that other sites, both in the U.S. and internationally, will eventually be participating in the cohort studies as well. Utilizing the cohort data, we will conduct projects to look at the way certain forms of CMT change over time, look for genetic modifiers to CMT1A (the most common form of CMT), and look for new genetic causes for axonal forms of CMT. We are also standardizing and validating a CMT scoring system for the pediatric population to measure how the condition affects children. We hope to conduct clinical trials of promising new therapeutic agents, if they arise during the course of this project. Patients need not be enrolled in all studies to participate in INC activities. 
Although each of the INC Centers are expert centers for the evaluation and management of patients with CMT, the goal of the INC is not to provide care, but to conduct research. However, it is anticipated that patients and physicians will wish to refer patients for the dual purpose of clinical evaluation and potential research participation, and the INC investigators welcome such interaction.
INC investigators are extremely excited about the potential for the INC to become the focal point of patient-oriented clinical investigation in CMT for many years. The generous support of the NIH has provided us with the resources necessary to create this ongoing clinical research infrastructure.


The Asian Oceanic region represents a large portion of the world population and in 2016 the (AOINC) was established. Charcot-Marie-Tooth (CMT) disease is the most common form of inherited neuropathies. Our belief is that bringing together a network of clinicians and scientists will enable collaboration to achieve greater insights into the causes and natural history of inherited neuropathies in the region thereby leading to the discovery of effective therapies and improving patient care.
Learn More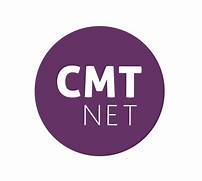 The CMT-NET is an association of German clinicians and scientists specializing in the research and treatment of congenital neuropathies (CMT diseases).
Learn More